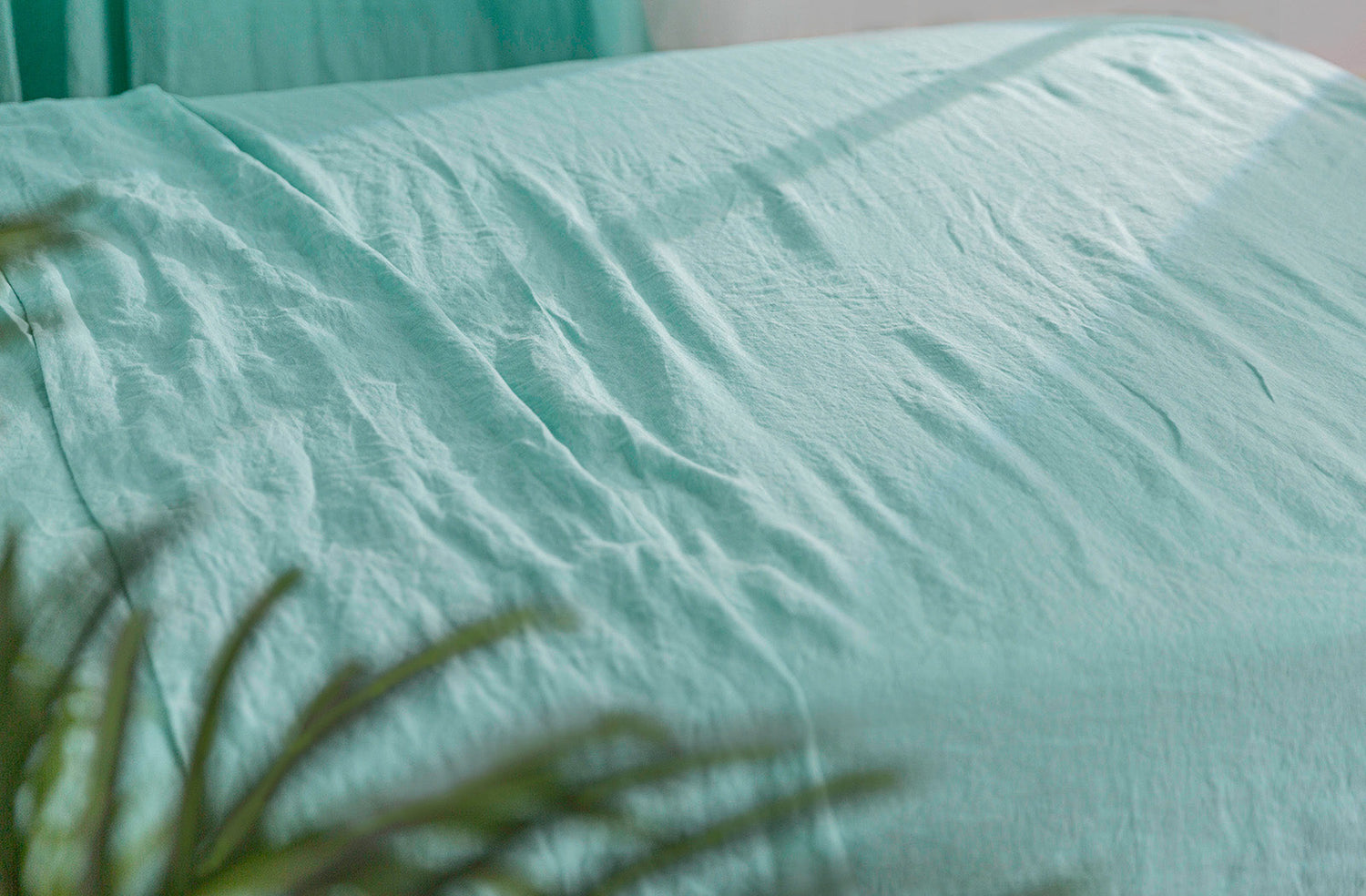 Basic Flat Sheet
Start with the basics with our pure linen flat sheets. A home essential and everyday luxury you can slip into every night, our basic linen sheets collection is elevated by soothing colors carefully selected to encourage a restive environment. A luxury that gets better with time, our beddings are made from high-quality, crisp linen fabric, that only feels and looks better with every wash and use.
Start with the best building blocks for your bedroom with a Basic Flat Sheet from Linenorce. Our Basic Linen Flat Sheets collection is elevated by carefully selected soothing colors and ultra-soft linen to help you get the best night's rest possible. These flat sheets are a home essential that get better with time, becoming softer and more supple with every single wash. The high quality of the Basic Flat Sheet collection from Linenforce will help you to get fully rested and stay your best self.
Linenforce is committed to providing the most luxurious, well-made linen home goods available on the market. The company was born from experts in the field, eager to share the good news of high-quality linen and long-lasting home goods that will bring you comfort, peace, and style. Basic Flat Sheets from Linenforce provide just that – a comfortable oasis to relax after a hard day's work.
Explore some of the most popular Basic Flat Sheets, including:
Pale Blue 100% Linen Flat Sheet
Mustard 100% Linen Flat Sheet
Green Olive 100% Linen Flat Sheet
Mustard 100% Linen Flat Sheet 
In the realm of linens, a Mustard Basic Flat Sheet stands out as a radiant pop of color among a sea of neutrals. With prewashed linen fabric that is designed to get softer with each wash, you can't go wrong with this sheet. Linen is renowned for its breathability and quality, ensuring that your bed feels softer than ever. This Basic Flat Sheet is more than just a bed accessory; it also adds a stylish splash of color to tons of different décor options. 
Green Olive 100% Linen Flat Sheet
Within the world of linen, a Green Olive Basic Flat Sheet is the perfect blend of simplicity and sophistication. The color embodies a timeless tranquility, helping you relax into your bed for a wonderful night's rest. Just like the olives it is named after, the olive green color brings a touch of nature inside and can even have calming effects for people who have issues sleeping. Whether you're in need of a new sheet or you just want to bring a new vibe to your space, a Green Olive 100% Linen Flat Sheet is the answer.
Allow yourself true luxury with the purchase of a Basic Flat Sheet from Linenforce today!