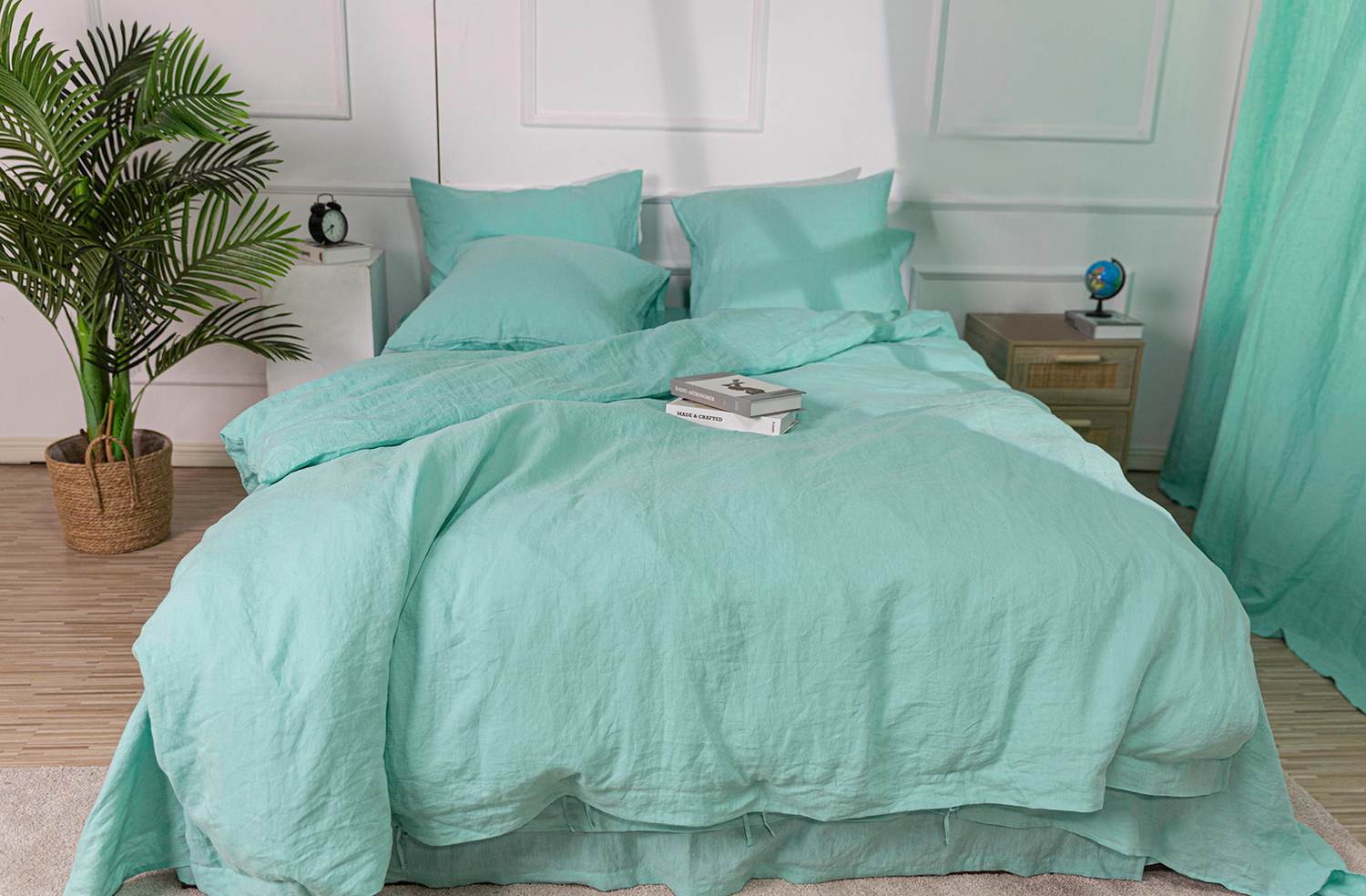 Basic Ties Duvet Cover
Our Basic Ties Duvet Covers are a true home essential, crafted with the practical simplicity and luxury naturally found in pure, 100% linen. These duvet covers are minimalistic, hand-sewn pieces that feature fabric ties to close your cover. Practical and elegant, these duvet covers with basic ties are crafted with only the finest linen fabrics. With a linen duvet cover, you will be wrapped in endless comfort and timeless style.
Linenforce is a company you can be proud to support. Founded by linen experts and enthusiasts, the company values simple, high-quality linen products for your home. Whether you're a long-time linen lover or you're just getting started with your linen bedding collection, Linenforce has everything you need to outfit your home from top to bottom.

Experience the most sought-after products in the Basic Ties Duvet Cover Collection, including: 
Black Linen Duvet Cover with Ties
French Blue Linen Duvet Cover with Ties
Peach Linen Duvet Cover with Ties
Black Linen Duvet Cover with Ties
If you want your bedroom to be a dark, cozy cave made for ultimate comfort, look no further than a black linen duvet cover with ties. Picture this: as the sun goes down, your sanctuary turns into a realm of true luxury. Crafted from only the finest natural flax fibers, this black linen duvet cover exudes sophistication in a way that is both bold and inviting. The deep, alluring black hue captures a sense of tranquility, so you'll be slumbering peacefully in no time flat. 
French Blue Linen Duvet Cover with Ties 
Transport yourself to the tranquil, bright aesthetic of the French countryside, where sunlight splashes into your space, and you rest in ultimate comfort with your French blue linen duvet cover. Outfitted with simple, easy-to-use ties, you'll never wrestle with your duvet cover again. This beautiful French blue color goes with tons of décor, from a simple and clean feel to a colorful, whimsical room. No matter your style, this French blue linen duvet cover with ties will help you achieve your most luxurious bedroom ever.
Treat yourself to the luxury of 100% linen bedding today with a linen duvet cover with ties!