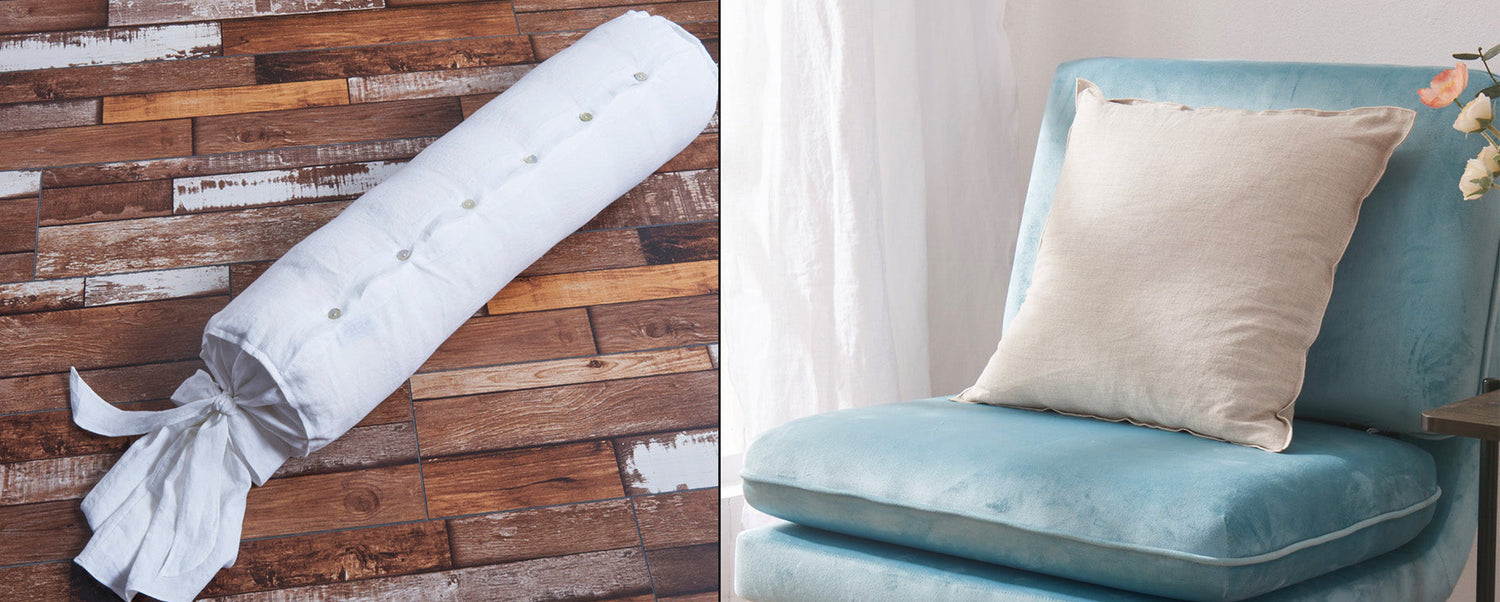 Bolster & Cushion
Whether you need extra support for sleeping or just a fun accent piece for your bed, a linen bolster is the answer. The breathable and airy nature of pure linen bedding ensures your linen bolster will never make you hot or uncomfortable, but it will add extra comfort and support wherever you need it. Linen bolsters from Linenforce are made from 100% linen that is pre-washed to ensure maximum softness. With a high-quality linen bolster, your sleep will never be the same.
Linenforce is a company committed to creating the highest-quality linen bedding products and other linen home goods to bring luxury to any home. Between its simple, sweet designs and individualized customer service, Linenforce will be the only company you need for your linen bedding and home goods needs. Whether you're hoping for a few linen accent pieces or you're doing a complete home overhaul, you can find the very best linen products for yourself and your family at Linenforce. 

Discover the most sought-after linen bolsters from Linenforce, including:
Linen Bow Ties Bolster
Linen Ruffle Bolster
Buttoned Linen Bolster
Linen Bow Ties Bolster 
Fun and functionality come together beautifully with a Linen Bow Ties Bolster from Linenforce. The sweet design with ruffled bow ties at each end adds texture and interest to your linen bedding set, while the sturdy bolster provides the support you need for a perfect night's sleep. Whether you need extra neck support or a pillow between your legs to keep your spine properly aligned, this pure linen bolster is equal parts practical and stylish.
Buttoned Linen Bolster
The Buttoned Linen Bolster from Linenforce is the answer for those who need sleeping support or just a fun accent pillow for the bed. Not only do the buttons add a polished accent, but they also ensure your linen bolster cover has the best fit possible. Available in a range of colors, a buttoned linen bolster can add interest and depth to your linen bedding set. For those hoping for a product that is stylish, fun, and functional, a Buttoned Linen Bolster is perfect! 
Upgrade your bedding with a beautiful, functional linen bolster from Linenforce.