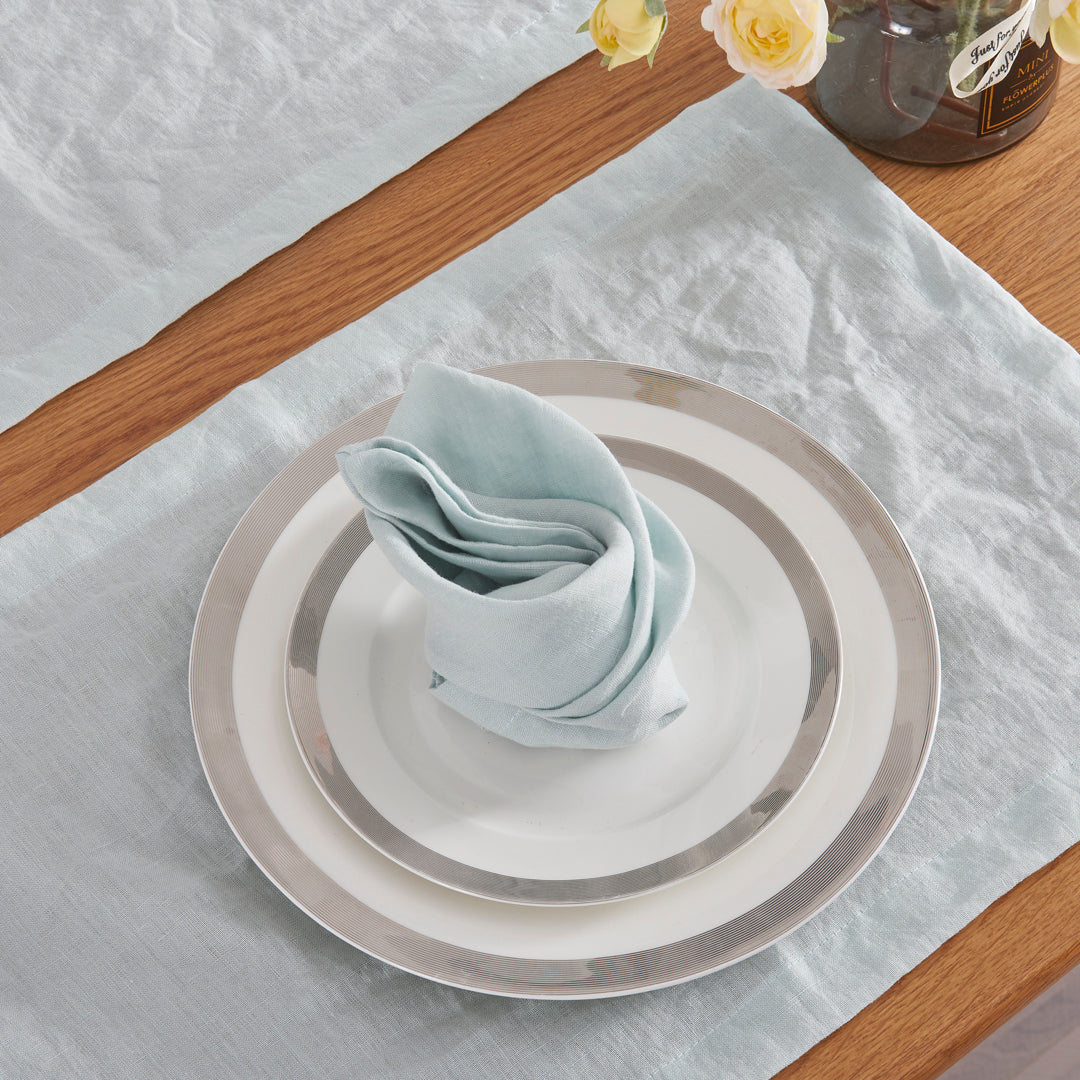 Linen Napkins
100% linen table napkins are a simple way to elevate a table from ordinary to extraordinary. Create the ideal dinner or brunch ambiance with a set of our pure linen napkins, whether you are going for minimalist chic or something positively vibrant. Match our napkins with other items from our table linen collection for an even more sophisticated look.
Picture simple luxury, beautiful tablescapes, and sophisticated entertaining options, and you'll spot gorgeous linen napkins from Linenforce. Dining is not just about enjoying the food; it's about connecting and sharing a meal with friends and family. With stylish and functional cloth napkins, you can take some of the guesswork out of hosting and have an easy, go-to reusable napkin option every time.
Linen possesses a timeless charm that effortlessly complements any table setting. Whether you're hosting a casual, intimate dinner or a grand celebration, fabric napkins from Linenforce add an element of refinement to your event. They are also extremely functional, with quick-drying and moisture-wicking properties. No matter whether they are handling spills or just your average dinner messes, linen napkins from Linenforce are the way to go. 
Discover the timeless elegance of the Linen Napkin collection from Linenforce, including products like:
Peach Linen Plain Napkin Set
Lilac Linen Plain Napkin Set
Black Linen Plain Napkin Set
Lilac Linen Plain Napkin Set
The sweet purple hue of the Lilac Linen Plain Napkin Set lends itself to parties of all shapes and sizes. From an Easter dinner to a springtime wedding celebration, the lilac color is gentle but pops, especially against a beautiful white linen placemat. The Lilac Linen Plain Napkin Set is perfect for pairing with gorgeous flower arrangements, simple candles, or even some fruit in the middle of the table.
Black Linen Plain Napkin Set
The striking moodiness of the Black Linen Plain Napkin Set is just what you need to take your table from ordinary to extraordinary. No matter whether you're putting on a party or you just want simple neutrals to have in your linen closet, these cloth napkins match just about everything and make a great accent. Not only that, but the dark color hides any stains and keeps everything looking fresh for your guests. 
Upgrade your place settings today with beautiful Linen Napkins from Linenforce.