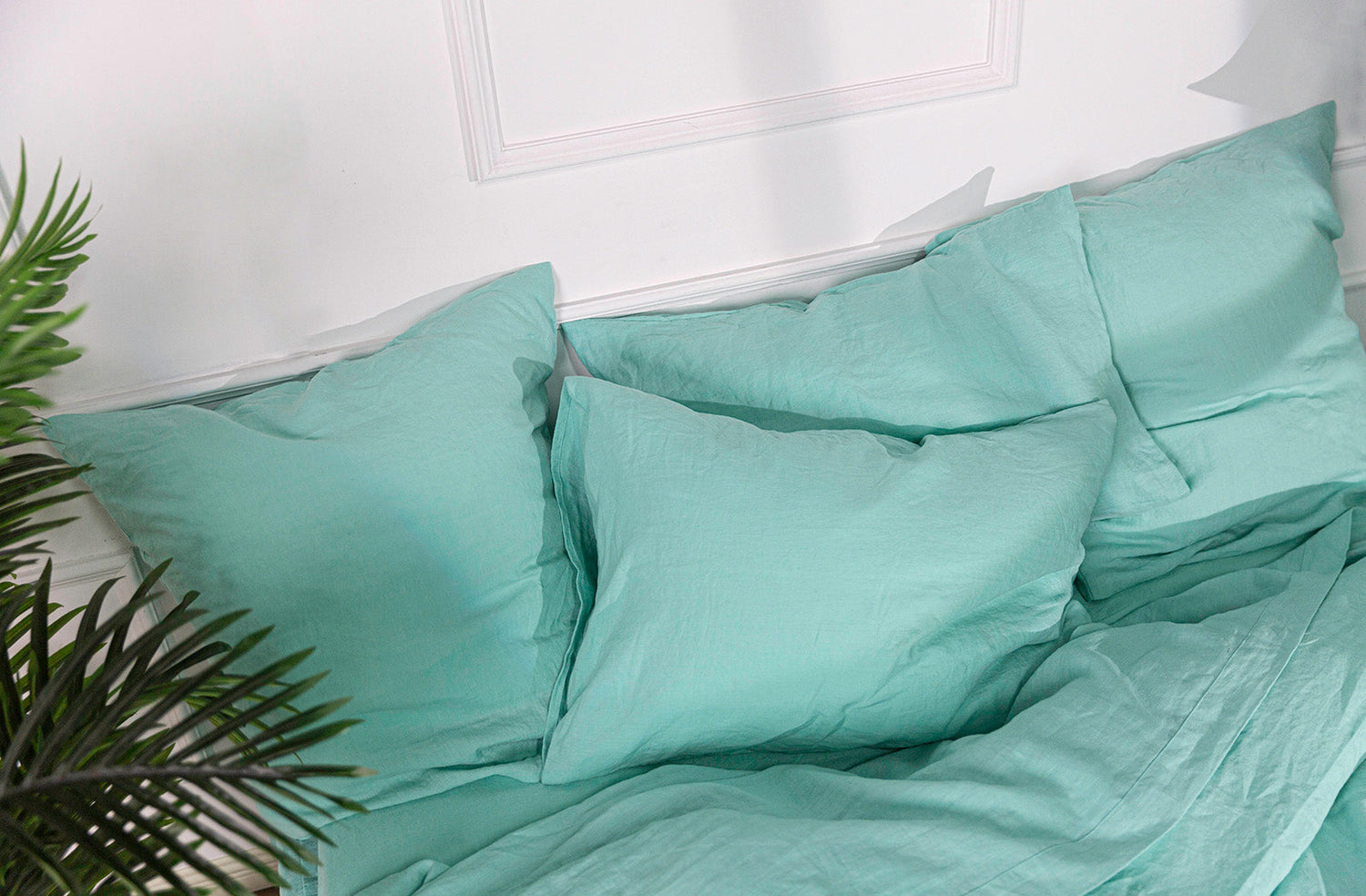 Linen Pillowcases & Shams
Make crawling into bed the best part of your day with luxurious 100% linen pillowcases. Whether your bedroom vibe is boho chic, minimalist, or anything in between, Linenforce has the perfect linen pillowcases to complete any look. Experience the spa-like feel of pure linen pillowcases with their temperature-regulating, moisture-wicking properties. These staple linen bedding pieces will only get softer as you use and wash them, and you'll always have that coveted cold-side-of-the-pillow feel you crave.
Linenforce is the leader in premium linen bedding products and home goods, and for good reason. The Linenforce team customizes every single item and makes it to order to ensure your pure linen pillowcases, bedding, or other home goods are perfect for your space. The "force" behind Linenforce is the desire for everyone to be able to experience eco-friendly, luxurious linen for their home, and it's done just that.

Discover the most popular styles of linen pillowcases from Linenforce, including:
Embroidered Edge Linen Pillowcases
Side Ruffle Linen Pillowcases
Buttoned Linen Pillowcases
Side Ruffle Linen Pillowcases 
Add a touch of whimsy and fun to your linen bedding with a Side Ruffle Linen Pillowcase. This exciting design takes the ordinary and makes it extraordinary, adding texture and interest to your room. Not only are they incredibly stylish, but their premium, 100% linen materials make them perfect for regulating temperature and wicking moisture away with ease. Whether you're outfitting a child's bedroom or adding a bit of character to your own, a Side Ruffle Linen Pillowcase is a super-fun and functional choice.
Buttoned Linen Pillowcases
Your signature linen bedding just got a bit of an upgrade with a Buttoned Linen Pillowcase. This beautiful, pure linen pillowcase takes a simple, clean look and adds just a touch of interest and sophistication with buttons down the side of the pillowcase. Not only is it a beautiful addition to your linen bedding, but it's a practical one, too. Linen pillowcases are perfect for hot sleepers because they naturally regulate temperature. Great for those with sensitive skin or allergies, this 100% linen pillowcase is great for any style of bedroom.
Treat yourself to the spa-like experience of a linen pillowcase from Linenforce.