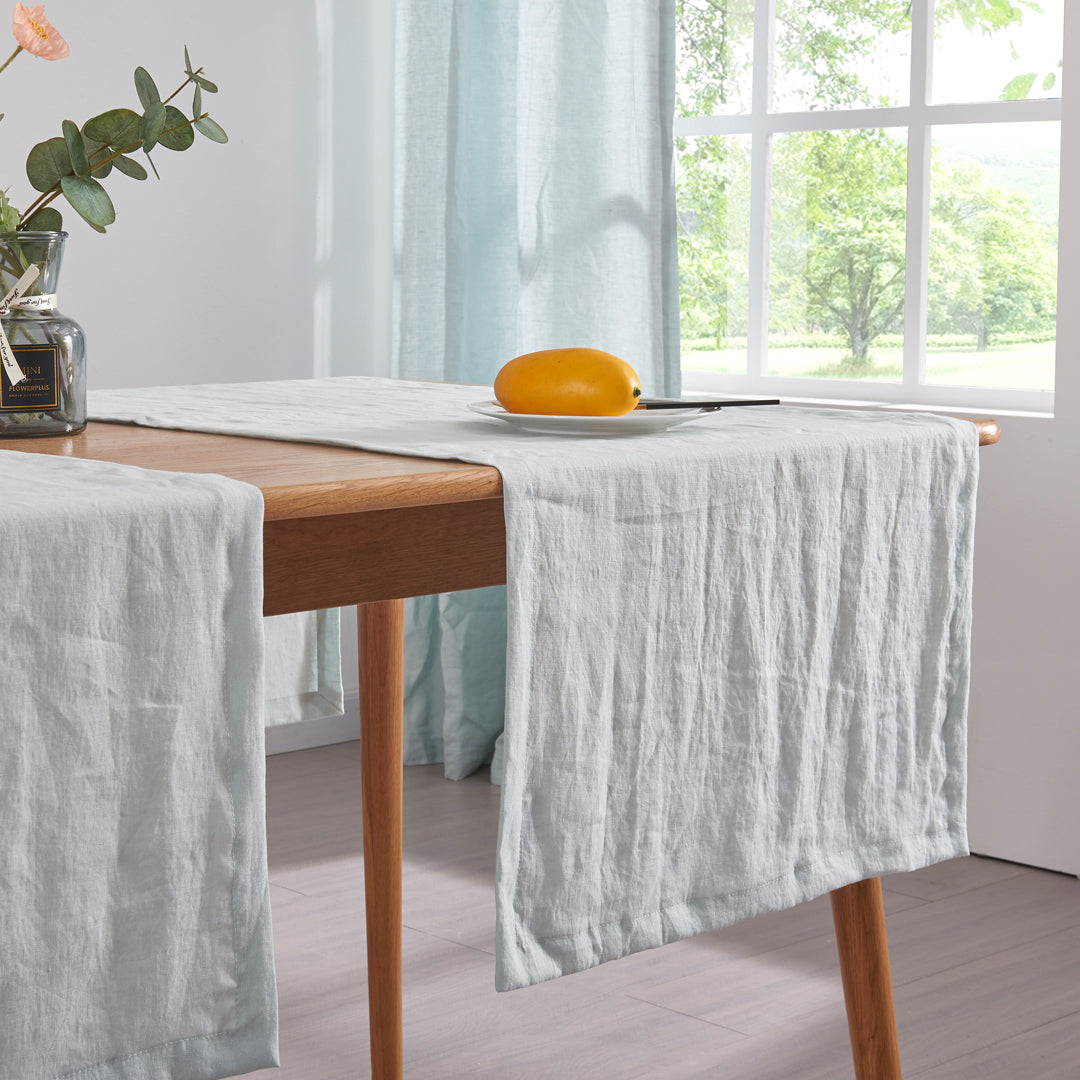 Linen Table Runners
Elevate your dining experience and add a touch of sophistication to any table setting with linen table runners from Linenforce. Crafted from the finest linen fabric and offered in many beautiful colors, our dining table runners effortlessly enhance the visual appeal of any tablescape. Pair the soft linen with your favorite dishes and centerpiece for a look that is sure to delight. With more than half a dozen size options to choose from, these linen table runners are a must-have for any home.
When it comes to linen table runners, Linenforce is one of the most trusted companies in the business. Our diverse range of linen offerings includes curtains, tablecloths, sheets, and more. As a brand, we prioritize sustainability and are widely recognized and trusted in the industry for our commitment to providing top-quality table linens and more.

Our 100% Linen Table Runners are available in a wide variety of colors, including:
Rust red

Lilac

French blue

Black

Ivory

Indigo blue

 
French Blue Linen Plain Table Runner
With its natural elegance and timeless charm, our French Blue Linen Table Runner creates a captivating ambiance for any occasion. Whether you're entertaining a large group for a seven-course meal or enjoying snacks with the kids, this table runner is perfect for elevating the everyday look and feel of your dining room table.
Black Linen Plain Table Runner
Linen is the perfect mix of elegant and casual for dining table runners. With the black color, soft feel, and sustainable fabric, this linen table runner is a perfect choice for brunch on the weekends with family or a candlelight dinner for date night with someone special.